Air Baltic launches new flight from Vilnius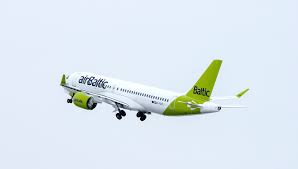 Air Baltic is on Tuesday launching flights between Vilnius and Kiev.

The Latvian national airline said it will operate direct flights between the Lithuanian and Ukrainian capitals twice a week.
It is also planning to resume flights from Vilnius to London, Paris and Oslo this month.
Lietuvos Oro Uostai (Lithuanian Airports), the operator of Lithuania's three international airports, said last week that the country's airports would offer flights to more destinations in December.
en.delfi.lt
LEAVE A REQUEST FOR A FREE CONSULTATION
Код предприятия: 304291346 
НДС код: LT100011233910 
Пр. Конституции 12-221, Вильнюс
           Литва, LT-09308
Пн. – Пт.: с 8:00 до 17:00